2019
Digital Solutions & Web Developer
WordPress Dev
Custom WP Plugins Dev
Bootstrap Websites
Construct3 mini games
Database Management
Sound Design
2015
Web Developer & Shop Assistant @ Fast Forward
Prestashop Developer & Manager
Database Manager (mySQL + Microsoft SQL)
ERP Manager + Developer (Mercator)
Scripts Dev (maintenance, database sync & processes,….)
Graphic Designer (Web + Press+ Video Edition)
Community & Social management
Events organize, manager & sound engineer
Shop Assistant (Guitars, Drums, Keyboards, Audio, Studio & MAO)
Handyman
2015
Community Manager & Multimedia Designer @ PEDAGO-TIC asbl
mENTeOS ( Open Source Digital Workspace Solution )
Social Networks management
Video tutorials production
Client testimonials reports
Graphic Design
Bug reports
Audience analysis & targeting
Logo design
2014
.Net Developer and database trainee-ship @ Technofutur TIC
Module 1: Databases
– Introduction to Databases
– Entity-relationship modeling and relational model
– Translation E-A to Relational
– SQL database
– Advanced SQL
– Transaction processing and concurrency control
– XML + intro X-Query
– Development and administration in SQL Server
Module 2: Methodologies
– Introduction to Object Oriented UML
– Agile Development Methodology
Module 3: Web Programming
– HTML & CSS Basic
– JavaScript
– HTML5 & CSS3
– PHP
Module 4: NET Development
– Programming C # basic
– Advanced C # Programming
– ASP. net
– ADO.Net and Linq
– Advanced Interfaces with WPF
– Web service and .NET
– Silverlight
– Administration and configuration of SharePoint Server
– Development with SharePoint Server
Module 5: Integration Laboratory Technology
– Lab: ASP – Web services (8 days)
– Lab: Visual.Net – ado- SQLServer – SharePoint
End of training : December 2014
5 months (98 days) + 6 weeks of internship in a company
2014
Sound Tech @ PPM Fest
Sound Tech, Designer and Engineer for the PPM Report Team.
2013
Freelance Video Blogger
as Writer, Producer, Video and Sound Editor
2012
Guitar Player & Composer @ Max Pie (BE)
Guitarist, Songwriter & Producer for the Heavy Metal Progressive band from Belgium : Max Pie. Founded in 2005, two albums released and played as opening band for Queensrÿche, Freak Kitchen, Symphony X, Rhapsody of Fire, Evergrey, Crimson Glory, Hell, Vision Divine,… and made an European tour with Jon Oliva's Pain.
2010
Guitar Player For Alain Lanty
Private Live with Alain Lanty ( Piano Performer for Pascal Obispo, Marc Lavoine, Florent Pagny,…)
2009
Music Teacher @ Les Ateliers Musicaux Tournai
Teaching Drums, Guitars (acoustic, electric, classical), Piano and Music Theory.
2008
Musician, co-Author/Composer/Arranger
Guitarist, bassist and co / writer/composer for the single "Je Ne Veux Pas Mourir" de DANT DEVI
2008
Guitar Player & Composer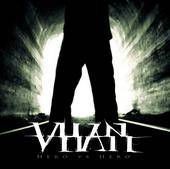 Guitarist & songwriter for the Belgian Metalcore band : Vhan
2007
Haute École Albert Jacquard (HEAJ)
Graphic Design, Web specialization.
2007
Sound Engineer @ Lamastering Studio
Music Production for Rock, Alternative, Metal, Core, and many other styles.
Bands Production History : Vhan, One More Sword, Mind Equation, Junkie Queen, Black Silence, Narko, Dam's Universe, Need Therapy, No Fatality, Max Pie …
2005
Institut supérieur de Musique et de Pédagogie (IMEP) Namur
Classical Guitar
2005
Music Teacher @ Les Ateliers Musicaux Namur
2003
Athenée Royal Jourdan
General Certificate of Education Advanced level, Social Sciences and Humanities
2000
Conservatoire Communal de Musique d'Auvelais
Terminal, Music Education